Tour guide Gord Johnson continues to promote the community's history even in semi-retirement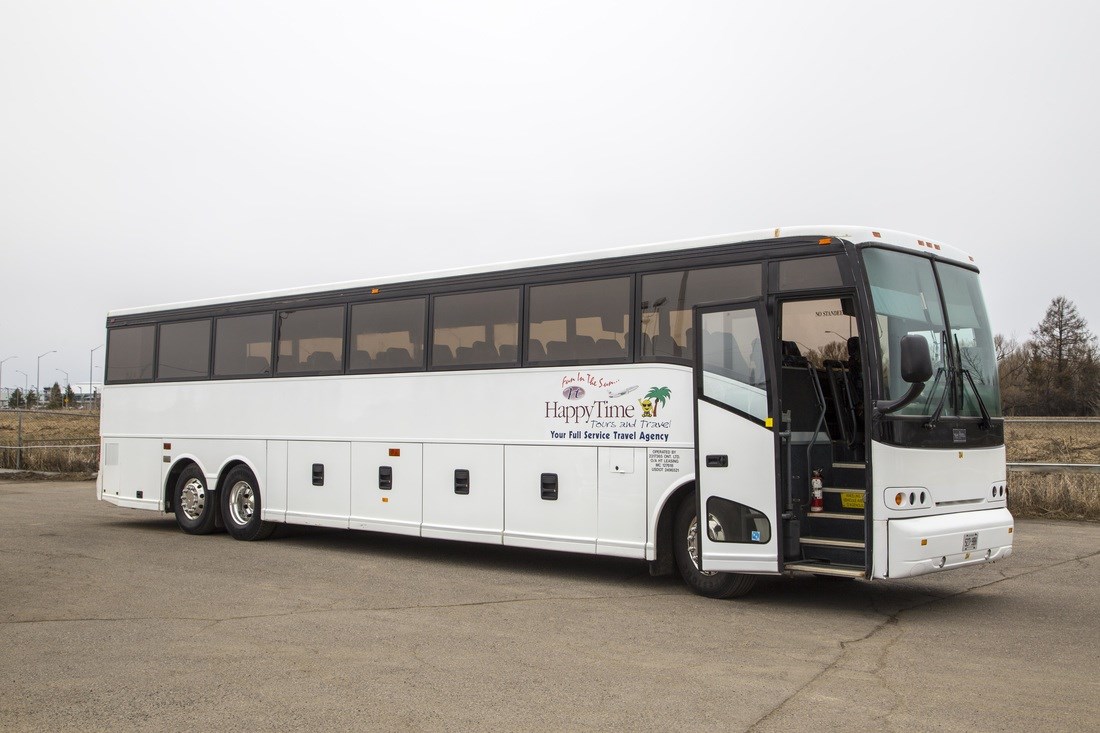 Gord Johnson, a well-known tour guide, is enjoying his semi-retirement but is still happy to talk about Moose Jaw's heritage whenever clients call to book tours. All her tours are now by appointment only.
Gord Johnson, a well-known tour guide, is enjoying his semi-retirement but is still happy to talk about Moose Jaw's heritage whenever clients call to book tours.
Johnson, 76, has been giving tours of Moose Jaw and 15 Wing Air Force Base for more than 20 years after retiring from a 30-year teaching career.
However, the wheels of his bus haven't turned and turned as much in the past two years. Instead, he relaxes and spends time with his wife while touring elsewhere. Semi-retirement has treated him well as he and his wife have weathered the COVID-19 storm.
Despite his semi-retired status, Johnson still offers a few tours — all by appointment — to a few clients who regularly bring small groups to The Friendly City each year.
"(I) can't totally retire because it's kind of in the blood," he recently laughed, noting that he feels happy that his clients are still calling for visits. "I might take a few specials, but that's about it."
Johnson has made some changes to his bus tours to ensure he protects his health and the health of others. This includes asking tourists at the front to step back, recommending guests to wear masks, and wearing a mask himself.
"Customers are always pretty good. They always wear masks if asked," he said, noting that a bus tour he took to Edmonton last year checked passenger temperatures and had a purification system. air.
For many years, Johnson gave tours of the air base, where he spoke about his history and that of the Snowbirds. However, that won't happen this year since the base is still closed due to the pandemic. So he will focus on Moose Jaw.
But that's okay, he said, because many people enjoy learning about the community's history, especially through its murals. They also enjoy visiting the Tourism Moose Jaw booth and hearing about the stories there.
"One of the things that people also really appreciate is that with our heritage that we have, they're like, 'Hey, it's really, really exciting to come to this community,'" Johnson continued. "Because a lot of other towns in Western Canada have torn down a lot of their old buildings (decades ago). And it felt like Moose Jaw had been bypassed in terms of tearing down and building new places.
"So we have this very rich collection of buildings right now. And you can understand that a person comes to Moose Jaw first to see what we have. They are rather enchanted. It's like taking them back in time.
Johnson remembers showing an Edmonton woman who wanted to celebrate her 90th birthday by visiting Moose Jaw. She brought 30 family members to The Friendly City and then told Johnson that this place was one of the best she had ever been to.
"I was pretty taken by it. It kind of (brought) a tear to your eye," he said.
Johnson added that it's the inherent joy, excitement and excitement of showing people Moose Jaw and talking about its history that he enjoys the most. After all, talking about history is in his wheelhouse, given that he taught history, social studies, and geography as an educator.
To book a tour, call Gord at 306-692-0072.