Really Gay History Tour guide Glenn Tkach launches podcast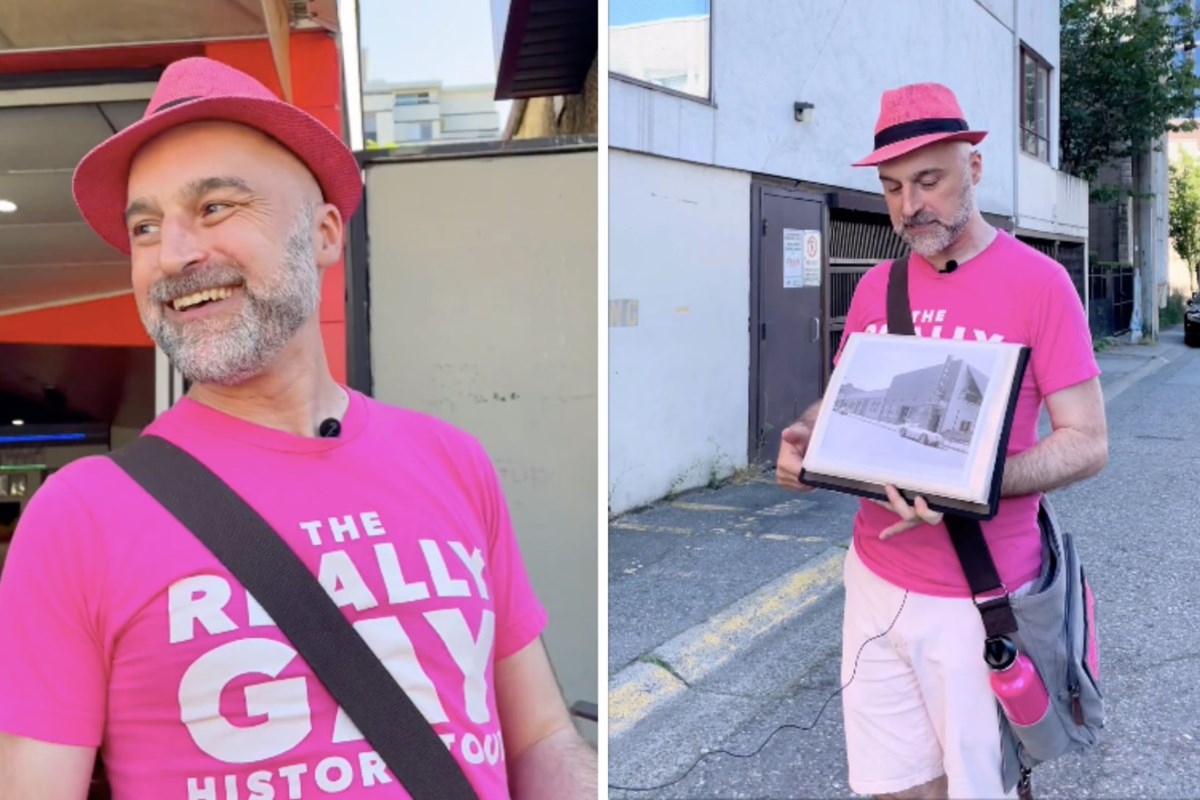 Glenn Tkach takes the Queer History Tour to the airwaves.
Vancouver knows and loves "the guy in the pink hat".
Recognized by his hot pink fedora hat and matching head-to-toe pink outfit, Glenn Tkach is the sole creator and tour guide of Vancouver's Really Gay History Walking Tour.
Tkach has spent nearly a year researching and studying the city's queer history. He heard many first-hand accounts, discovered many stories and was one of the last to see Ron Dutton's archive of queer history while it was still kept in his apartment before the collection was given to the city to be preserved.
But researching this story only made Tkach hungry for more, he says. Vancouver is awesome.
That's why the all-pink tour guide is starting his own podcast (don't worry, he'll still be wearing the iconic pink hat).
The podcast, titled Requeering History, is still in the works with a fall launch date. Tkach plans to learn and tell history from afar, "beyond local history and beyond the 20th century".
Although episodes won't be released until later in the year, avid listeners can keep an eye on the podcast's website and Facebook page for news and updates.