Labor history tour guide recalls his days as a mail delivery man – People's World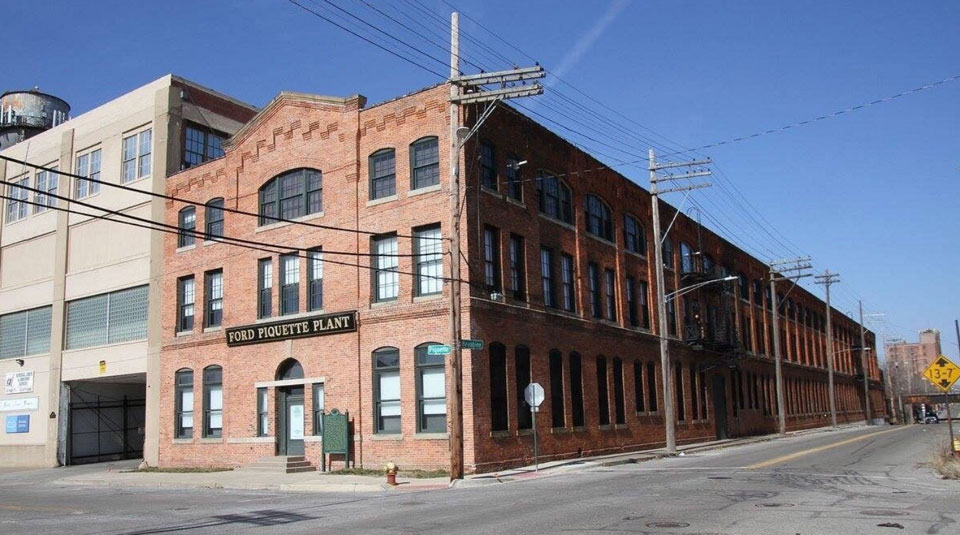 During the tour led by John Dick for the German postmen was the Ford Piqutte factory, the production site of the first Ford Model T. | Courtesy of the Piquette Ford Museum
I hoist the mailbag over my shoulder. Damn, this stuff is heavy. I start walking on the sidewalk, satchel overflowing with papers.
Drop, drop, drop. Sweat begins to trickle down my forehead and back of my neck. My shirt stains with sweat as I struggle against the crushing load. I haven't worked this hard in a while. I can't believe I was doing this for a living.
I approach the group gathered in front of a large hotel in downtown Detroit. "Hi there. My name is John and I will be your guide today."
Thought it would be cute to carry my trusty old mailbag full of all the gear for today's tour. This is a group of young German trade unionists accompanied by their counterparts from the UAW.
I haven't carried a mail for nearly a year now and I've hung up my satchel for a comfortable retirement. Till today. Wearing a Deutsche Post hat and shirt given to me by a German postman, I thought I would make a grand entrance to these young German comrades by introducing myself as a retired postman and proud member of the Association. national factors.
Instead, I showed up breathless and dripping with sweat. I became soft. I wiped my forehead, took a deep breath, and pretended everything was fine, even though my heart raced from the unexpected strain. I think I fooled them with my fake bravado. They didn't hint at anything.
"You don't know where you're going, if you don't know where you've been. "My dad used to say that. One of my passions is educating anyone who wants to listen to labor history, especially Michigan labor history, and to learn from others as well. on the historical events that have shaped the labor movement today.
I've been a tour guide through the Michigan Labor History Society for nearly a decade now. Today's visit was coordinated by the UAW Department of Education, and I was excited by their first request for a one-day visit.
Today's participants come from Germany's largest trade union, IG Metall. This union is made up of white collar as well as blue collar workers in a variety of industries. The group is young, in their 20s and 30s, and along with their interpreter and their UAW colleagues, they are excited to get started as the morning sun is still rising in the sky.
Today is a bus tour. The Michigan Labor History Society offers bus tours as well as walking tours of Detroit's vast labor heritage. And so, it's only fitting that we start a few blocks from the hotel at Hart Plaza at Detroit's Labor Legacy Landmark.
As we get off the bus, I explain that today we will see many important Labor History sites, but most people walk by them not understanding the history and significance of these monuments. . I call it "the hidden story of a great movement".
The Labor Legacy Landmark is a prime example. Located on Jefferson Avenue in the heart of downtown Detroit, its shimmering 63-foot steel arches are impossible to avoid. It is an iconic symbol of Detroit. Yet few know that it is the largest work of art in North America dedicated to the labor movement. They're delighted to be here, and as they gather outside the arches for a group photo op, I know it's going to be a great day. I can feel the electricity in the air.
We head north on Woodward Avenue towards the Walter Reuther Library on the campus of Wayne State University. As we pass Campus Martius, I point out where "decades of protests" have occurred in Cadillac Square.
Further north, we pass what is now the Nike Store. In the 1930s, it was the site of one of Detroit's Woolworth stores where more than 100 young women engaged in a sit-down strike that won them higher wages and union representation.
We stop at Grand Circus Park and see the statue of Hazen Pingree, "The People's Idol". Imagine, a progressive Republican mayor of the city of Detroit in the 1890s who supported working people and their struggles. Yes, they once existed!
We take an extended break at the Walter Reuther Library where these young trade unionists can quench their thirst for exploring labor archives. Walter Reuther was German-American, and the library's archivists had many documents, many of them in German. We were there for an hour, but I think most of them would have stayed all day if possible.
Next, it was the Ford Piquette plant, birthplace of the Model T automobile and site of the world's first autoworker strike. Next, the Motown Museum "Hitsville USA". Why? Because the musicians who worked to create the music that shaped the 1960s worked under a union contract with paid time and a half, double time and benefits. I didn't even know that until I started doing these tours!
The last leg of the tour was a trip to the Detroit-Dearborn border, where Ford's River Rouge plant is located. This area is rich in history that we should have learned from our high school textbooks.
We go to the Ford Hunger March Memorial at the Fort Street Bridge and discuss the tragic events of March 1932, when five unemployed workers were shot and killed by Dearborn police and Ford security guards during a peaceful march for jobs .
North on Miller Road we visit the site of the "Battle of the Overpass" when in May 1937 Walter Reuther and other UAW organizers were savagely beaten by Ford security for distributing pro- UAW. The unspoken, until recently hidden story of workers' struggles for the right to organize and form a union.
After the Overpass stop, my work as a tour guide was done. UAW Local 600, the historic local representing workers at the Rouge plant, graciously served us lunch with a UAW history program as I took a deep breath and tried to again to hide my exhaustion. After lunch, Local 600 took us on a tour of the interior of the Ford Rouge factory. It was my first time walking into a car factory and I was thrilled to see Ford F-150 pickup trucks assembled before my eyes!
My day spent with these young German trade unionists was exciting. When we got off the bus on our way back to the hotel, they all graciously thanked me for being their guide. I then explained that I should thank them for what they gave me that day. After experiencing their enthusiasm, curiosity, and thirst for Detroit's labor history, they gave me hope for the future. I hope there are young people who will keep the beacon of labor burning and the torch of the Union burning for generations to come. And for this has-been postman, it makes my heart cringe.
John "Cement Head" Dick