Illegal adult loggers go to work as a tour guide in the world's largest cave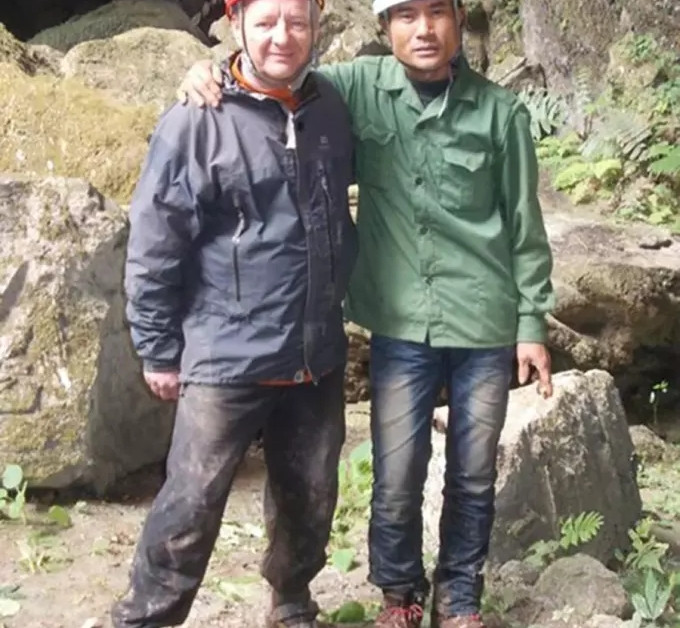 Oxalis Adventure Tours works in close collaboration with experts from the British Royal Speleology Research Association (BCRA), to whom we owe the discovery of the largest cave in the world. He has trained 250 former illegal loggers and turned them into professional tour guides who work in the forests and caves of the UNESCO-recognized Phong Nha – Ke Bang National Park.
As a child, Anh became familiar with the region's forests and mountains. Later, he was enticed by criminals to illegally cut down trees to obtain wood to sell. But seeing the heavy rains and floods devastating her home village, Anh became aware of the serious consequences of deforestation and the climate crisis. From that moment he swore to devote himself to the protection of the natural environment.
"In the past, every time I saw a big tree, I calculated the height of the trees and how I should cut the tree. But now, as I'm a real guide, when I see big trees like this, I talk about their value. There are not many large trees that still exist," he said.
From 2001 to 2020, Vietnam lost 3 million hectares of cover trees, or 20%. However, since 2007, thanks to serious measures taken by the government, illegal logging has decreased considerably. Vietnam is one of the signatories of a global pact on halting deforestation by 2030.
Howard Limbert of BCRA said that in most cases tourism development has negative impacts on conservation. But it was different in this case, because people who made mistakes in the past were recruited and got stable jobs. Thanks to the development of tourism, forests are safer and wildlife have a better living environment.
Limbert said the policy brings positive effects. Tour guides are now earning half the amount they could earn when they were illegal loggers, but they hope to earn more when local tourism expands.
Before that, in 2009, one of the famous illegal loggers in the area, Ho Khanh, cooperated with BCRA experts to discover Son Doong, the largest cave in the world.
In 2013, when the Son Doong Adventure Tour was set up by Oxalis, Khanh became a tour guide who led groups of travellers, cameramen and news organizations to explore his town's magnificent cave. native.
Make a