Food Stylist Space Travel Guide, 8 Unconventional Jobs and How Much They Pay You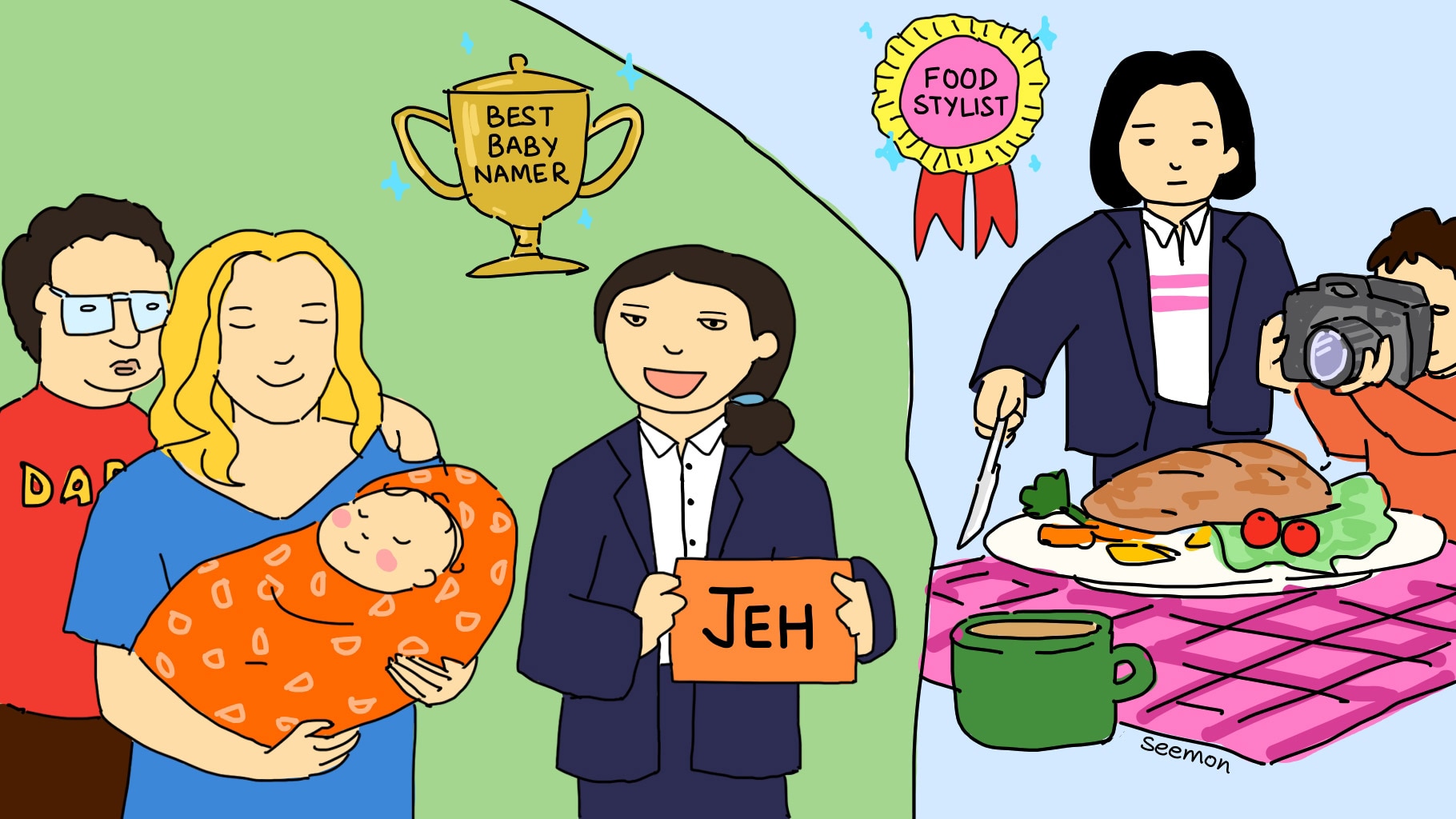 It's natural to reconsider every business decision you've made, especially with rising inflation and the never-ending Monday blues. Whether you're in the job of your dreams or just trying to make ends meet…
With the introduction of Metaverse, the possibility of a fourth wave of Covid-19, and Instagram influencers all over the place, the market is flooded with jobs no one thought possible.
Illustration: Seemon, Daily
Here are 8 jobs you might want to consider as your new profession:
1. PROFESSIONAL BABY NAME
Naming a newborn is a challenge. Maybe someone in the family wants to give the baby a surname or the parents are unable to come up with a name that resonates with them. This is where the professional baby name comes in. For the price of US$10,000 and up, newbie parents can hire a baby name to find the perfect name for their child.
2. COVID-19 VACCINE SPECIALIST
The outbreak of the Covid-19 pandemic has created a need for vaccine specialists. These specialists essentially oversee the execution of the distribution of the Covid-19 vaccine and regularly monitor its manufacturing operations.
SALARY: A Covid-19 vaccine specialist earns around US$88,000 a year.
Photo: Unsplash
The need for such specialists is growing exponentially, especially with the growing likelihood of a fourth wave of the unending Covid-19 pandemic.
3. DIGITAL STYLIST
The Metaverse has revolutionized the fashion industry and with brands creating their Metaverse stores, the need for a digital stylist has become imperative. The only difference between a digital stylist and a regular stylist is that a digital stylist creates a lookbook "digitally".
SALARY: On average, digital stylists earn around $41,162 per year.
Photo: Unsplash
4. 3D ARCHITECTURE SPECIALIST
Startups like Tvasta and Alquist introduced the concept of 3D printed houses and created a need for a 3D architecture specialist. These new-age architects will now design homes that can be built using 3D printers in less than a week and are durable.
SALARY: A 3D architecture specialist earns around US$53,634 per year.
Do you think you are up to the challenge?
5. GENETIC COUNSELOR
Rising pollution and global warming have led families to seek genetic counselors. Genetic counseling is basically the process by which a counselor provides information through genetic mapping, on the likelihood of a family member developing a genetic condition/disease.
Photo: Unsplash
With the evolution of the global ecosystem and the discovery of new diseases, genetic counselors have become the need of the hour; especially for couples planning to expand their family.
SALARY: A genetic counselor earns around US$85,700 per year.
6. NAIL POLISH NAME
Becoming a nail polish appointer sounds simple enough, but actually requires the person to be an expert in color, have a love for nail polish, and have massive creativity. Names like "dark red" and "baby blue" are not what customers are looking for, but rather clever, memorable, and relatable names.
SALARY: Not available
Photo: Unsplash
7. SPACE TOUR GUIDE
Think of a tourist guide, but in space. When visiting a new place, everyone needs a tour guide. Elon Musk's efforts may take us to Mars, but humans will definitely need a Mars expert to show them the planet. Think becoming a Mars expert is your business?
SALARY: To find out how much a space tour guide makes, come back in a few years.
8. KITCHEN STYLIST
Food blogs and photo repositories are all the rage on Instagram. Anyone who's ever tried it knows how difficult it is to get the perfect picture of a meal that has created a desperate need for a food stylist.
SALARY: A food stylist is known to earn up to US$61,172 on average per year, while in India they can earn between Rs.20,000 and Rs.30,000 per month.
If you're detail-oriented, love food, and know how to click a decent photo, this job is for you!
Photo: Unsplash
So, which of them will you do with your new job?