Coach Travel Services launches its fourth MOBIpeople Explorer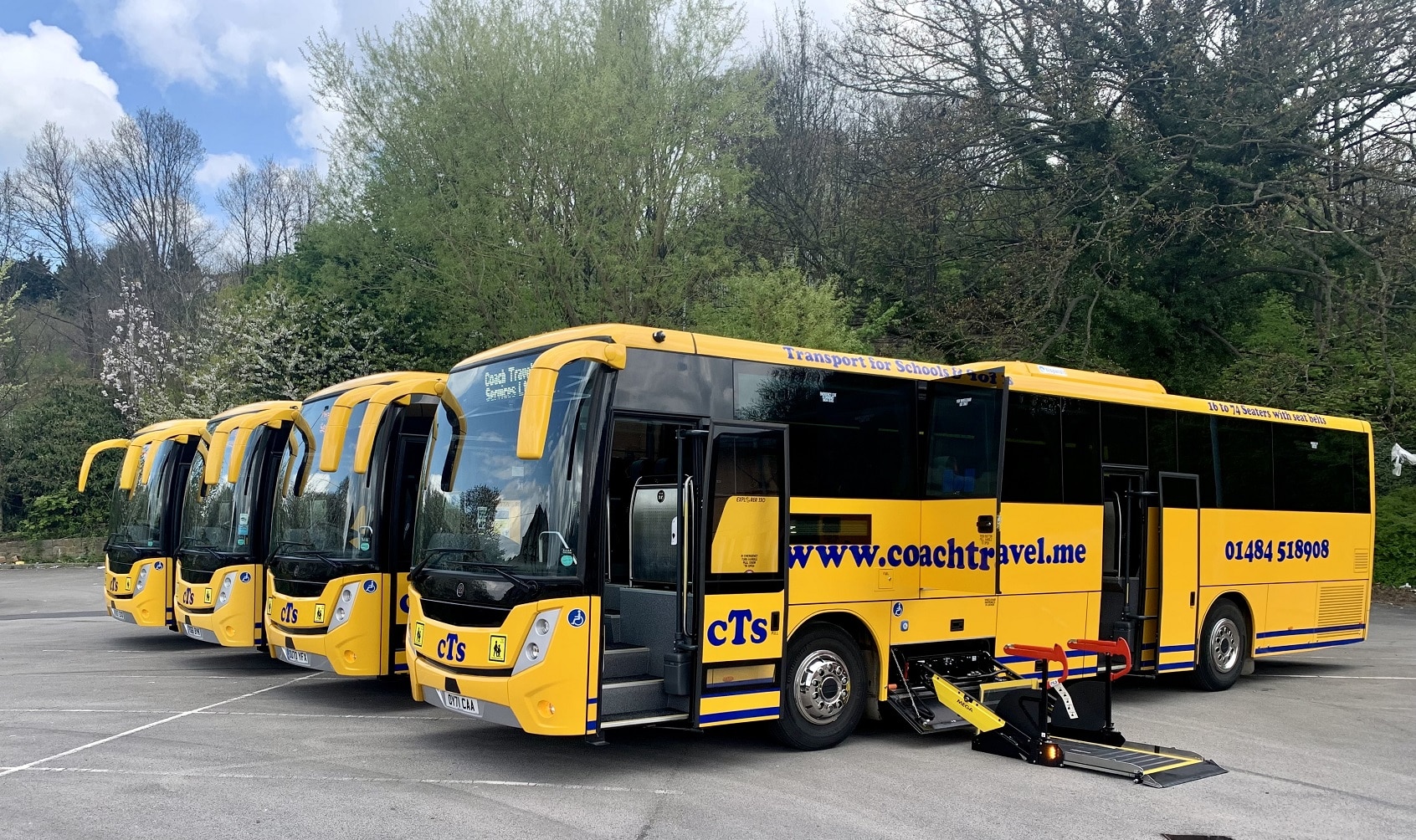 Coach Travel Services recently took delivery of its fourth MAN RR8 with a PSVAR-compliant 74-seater MOBIpeople Explorer body. It is part of a continued move of the Huddersfield operator's high-capacity offering away from double-decker buses.
All 12.5m Explorers were supplied by BASE Coach Sales. Each has a 290 hp MAN engine mated to a ZF EcoLife automatic gearbox as well as independent front suspension. They are all finished in the operator's bright yellow livery and have a lift just behind the steering axle.
"The MOBIpeople is ideal for our schoolwork and it excels at moving large groups of young people," say directors Chris Dickenson, Mick Jessop and Tom Mitchell. They further point out that the Explorer layout with a side center door works well on high capacity coaches.
"The MAN powertrain works well and offers good fuel efficiency. All four coaches have been placed on a comprehensive maintenance package with MAN. They are excellent movers and are well received by our passengers.
The arrival of the latest MOBIpeople Explorer brings to two the number supplied to Coach Travel Services over the past two years. The three directors praised BASE and its Managing Director Nick Dodgson for the good service provided and say the continued investment has enabled Coach Travel Service to keep "the fleet upgrade on track despite the difficulties the industry has been confronted with COVID-19".
The four coaches are used for home-school services and associated education-related duties, including sports and other travel.