As a tour guide I learned how to make a big school feel small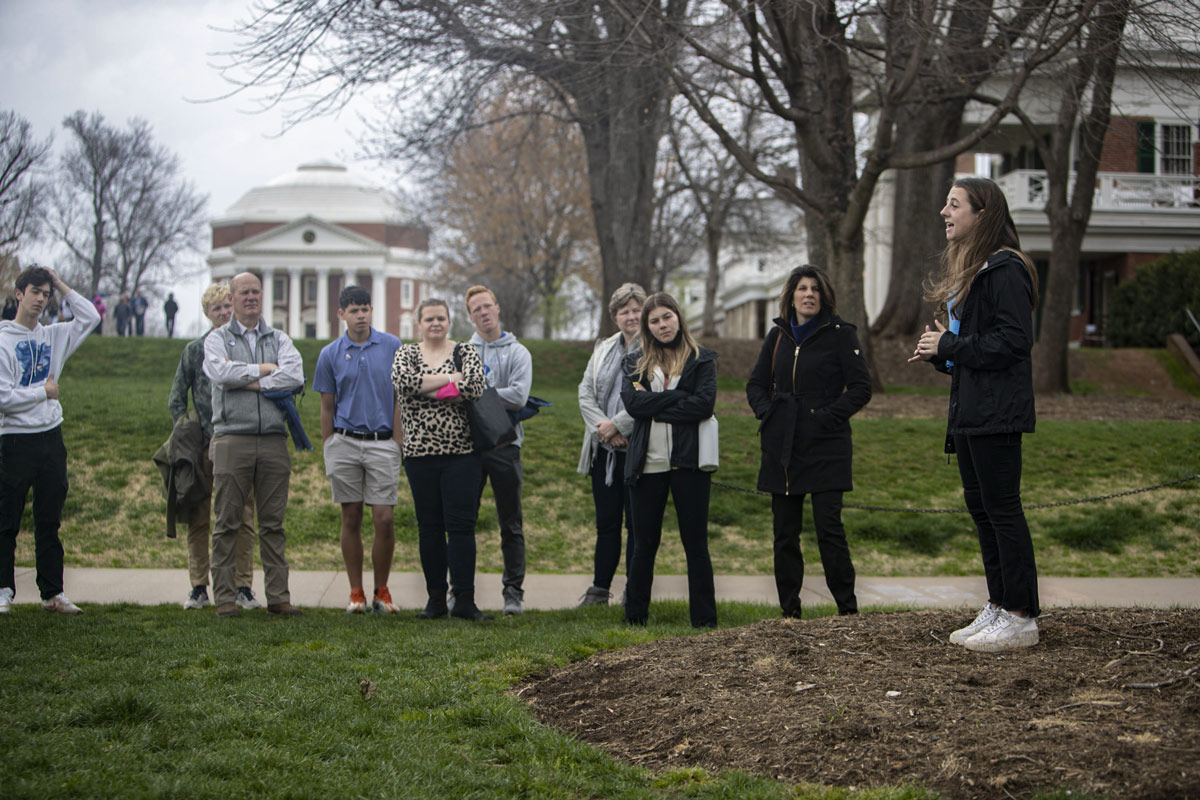 In the spring of 2017, my dad and I were in the back of a tour group, sweating in the unfamiliar Virginia heat. The students crowded the lawn: reading on blankets, having lunch on the steps of the rotunda, chatting with friends in the shade of the trees. A Frisbee flew overhead, and a guy yelled, "Heads! Our guide stopped, swinging his red ponytail, as we watched him chase the disc, and I imagined what it would be like to be one of those students.
As our guide led us through Grounds, passers-by kept shouting his name. Occasionally, she tells how she met them: "There is a friend from my engineering classes. … He's someone who lived in my residence the first year. … There is someone I know from a club.
My dad whispered to me, "Looks like she knows everyone at this school."
Over a year later, I called my mom from my UVA dorm. During my first week of school, I felt homesick and lonely. The Activities Fair, an event where student organizations set up booths and recruit new members, was held later in the day. I told my mother that I would not go.
"Go see what's going on," she said. "You know you're going to call me sad because you have to leave this place one day."
"Dodgy," I thought, but decided to go to the activity fair anyway.
While walking around, I saw a group of students handing out flyers to become a tour guide. I remembered my guide and how comfortable she seemed here.