Accent on Travel Wins Abercrombie & Kent Award for Travel Services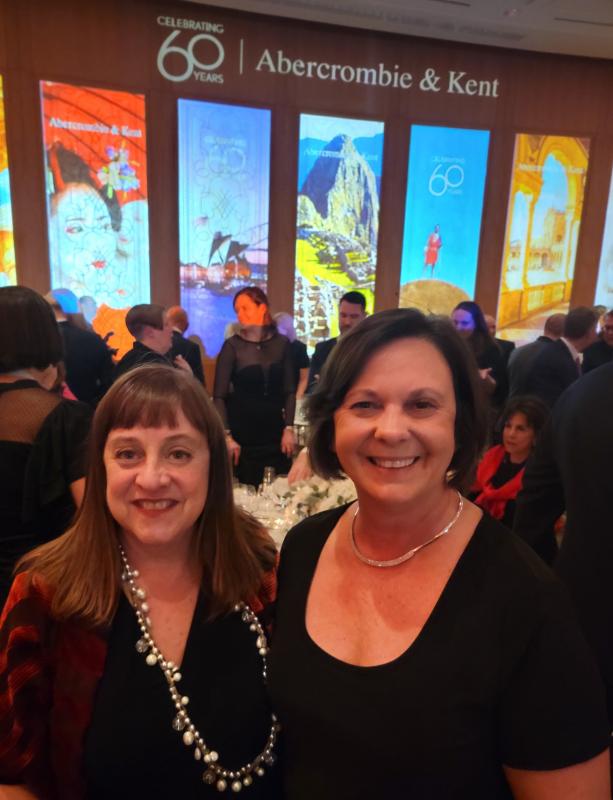 Accent on Travel recently joined a select group of U.S. travel agencies to connect with, chosen by Abercrombie & Kent, the pioneer in luxury travel and the undisputed global leader in luxury travel for more than 60 years, during its annual event.
Annette Nero Stellhorn, Founder/Owner of Accent on Travel, said: "To accept the award on behalf of the entire team of professional travel advisors at Accent on Travel who have worked so hard during this pandemic is the one of the most memorable moments of my career. ."
Accent on Travel was invited to the Abercrombie & Kent 100 Club in 2020 based on the team's ongoing relationship with Abercrombie & Kent's 55 offices in 30 countries serving all seven continents.
Stellhorn said, "Being a member of the A&K 100 Club is very beneficial for our advisors and our travelers. We are not talking about a relationship with a specific resort chain or cruise line that we sell more exclusively than others. Imagine it as a network of trusted travel services spanning the globe. Many of these offices, such as in the relatively small country of Italy, have more than 50 full-time employees who manage 2,500 guides, drivers, hotel contacts, yacht managers and other unique travel services for several countries, and multiply this in more than 30 countries. Having the ear of these office management to make a quick call on behalf of a client saves our clients stress, money and valuable time on the go.
"More and more travelers are feeling more comfortable departing from a pre-packaged itinerary of a large group tour or shore excursion and would like services that are more personalized to their preferences. Accent on Travel can easily provide these services. As a tour operator in the Accent on Travel portfolio of companies, Abercrombie & Kent offers its customers first-class, luxury travel experiences in five different travel styles. The Accent on Travel team works with customers and then coordinates all services, including local 24/7 emergency travel services to manage the customer experience.
"True luxury, in my view, is having more personalized and unique services and experiences for the traveler and managed for them, preferably with more boutique hotels or even international chains that the traveler is familiar with. As a person's disposable income budgeted for travel increases, the Accent on Travel team has a broader portfolio including companies such as A&K to accommodate the increased budget.
Accent on Travel also coordinated hundreds of COVID-19 tests at hotels and pharmacies for Delawares traveling to Europe via A&K to allow vacationers to easily move between countries if planned, as well as the tests required to return to the United States.
Accent on Travel, headquartered in Rehoboth Beach, has 10 full-time certified travel counselors and is currently creating more space to hire additional professional travel planners. For more information, visit accentontravel.com.