42 years of career as a bus tour operator will soon end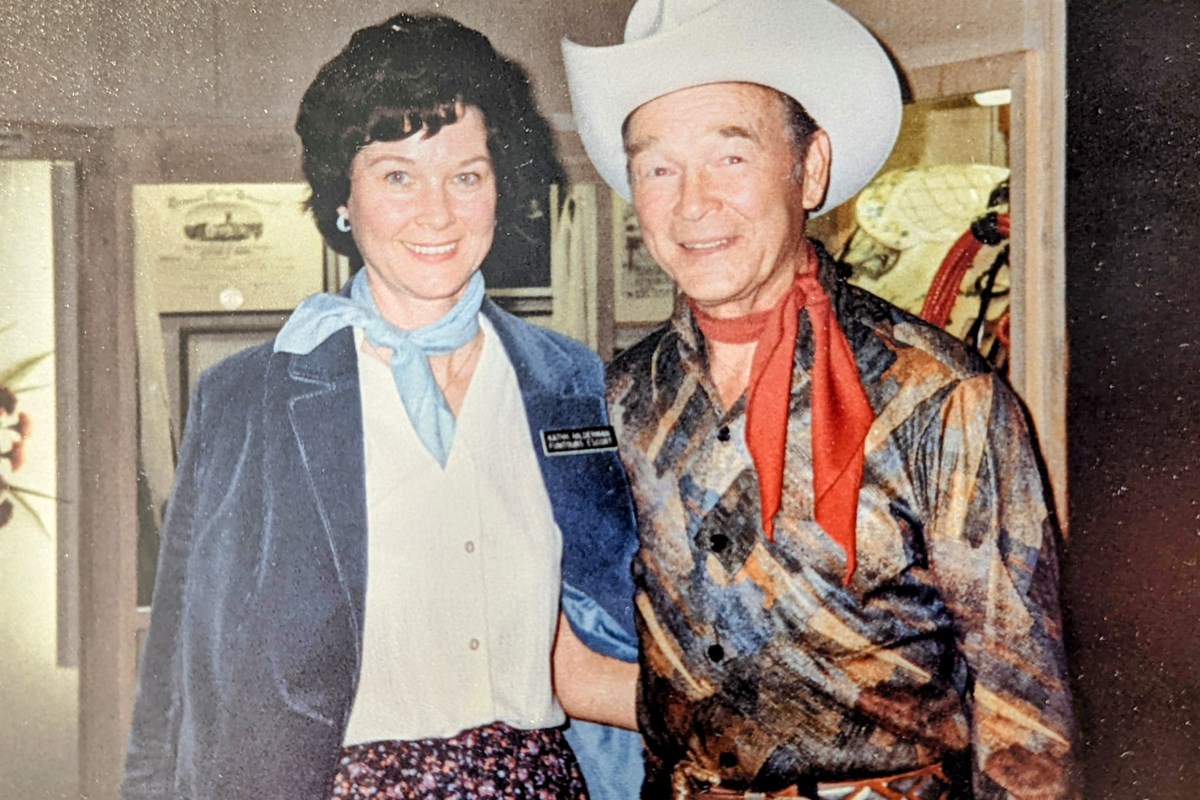 Having criss-crossed North America many times, there aren't many places Thompson hasn't visited.
MOOSE JAW — Kathleen Thompson has traveled millions of miles across North America while leading bus tours over the past 42 years, visiting many interesting places and meeting many famous people.
With retirement in sight, however, she plans one last bus tour to Branson and Hannibal, Missouri, and Iowa City and Kalona, ​​Iowa. The trip will include the Mark Twain Museum, a cruise on the Mississippi River, an Oktoberfest reunion, a trip to an Amish settlement, and a visit to the Quilting Capital of the World.
Anyone interested in joining this tour can call 306-692-2370.
"I've been to the Yukon and Alaska 31 times," laughed Thompson, 87. "I enjoy (that) wherever I go because the scenery is fantastic, the people are great and you work with people who are on vacation and they are in a good mood. It's just a wonderful, wonderful life for me.
"I'm really decompressing, but it's going to be hard to give it up completely…. I'm retiring from organizing tours myself.
The tour bug bit Thompson in the late 1970s after she took a trip as a passenger. On a second excursion she helped the guide as the woman was elderly and needed help on the bus. It turned out to be a pleasant experience.
Thompson's first career was as a hairstylist in Govan, Saskatchewan, but after her children grew up she began working for a touring company in 1980. She has worked for many such companies over the three decades following ones, but the grind of several rounds per year increases.
"I just wanted to do one tour a year, and I was tired of being with the tour operators, where we always had to report everything if we had any problems or whatever," she said. "And you still do that on a lot of tours. And you write it down (down) and you tell them. And you go back the next time and you have the same problems again.
"…If you want happy people, you have to listen to them."
So Thompson and her husband Bill started a travel agency called "Let's Go Tours" 12 years ago and had "wonderful, wonderful success" with 80% repeat customers.
Having criss-crossed North America many times, there aren't many places Thompson hasn't visited.
When asked if she had a favorite destination, Thompson replied that while Hawaii was always nice, she loved almost every place she went, including the Yukon and Alaska.
"Canadians are selling themselves short because the Yukon has absolutely beautiful scenery and wonderful people and our history around Dawson City. It really is a fun place to visit and see," Thompson said. "But Hawaii is always on my bucket list to go back and return. I've been there nine times.
On his first trip to Alaska, it rained so hard that he swept the bridge away. Bus passengers hung out at a nearby cafe so small only half could fit inside to grab food and drinks. Meanwhile, the other half was spending time with the coach playing games.
A detour was eventually found and the bus headed for Watson Lake.
"It was 1980. The facilities up there were practically non-existent. When we stopped at a cafe, there was only one toilet for men and women," Thompson said. "It was quite an interesting experience. We lived it and the facilities are now better.
Thompson's favorite place to visit in the United States is Branson because of its many theaters. That's why she usually makes her rounds there every three years.
Perhaps the most famous person Thompson has met during his touring career is country star Roy Rogers.
"I have been very blessed," she said.
His tours stopped at his museum in Victorville, Calif., where Thompson took a photo with the country star five times. However, she missed meeting Rogers' wife, Dale, once by a few minutes.
After the couple died, their son Dusty moved the museum to Branson because it was his mother's wish. He set up a theater in the new building to perform with his band, while telling stories about the family.
"I'm still in contact with Dusty. He is now with the Pioneer Sons. He went to Moose Jaw; before COVID he was here two years in a row. And we were invited before the show started to visit him and his wife," Thompson said.
Thompson added, "I don't think I could have had a better career…. It was a real experience. But above all, I appreciated the people.